The rise of Craig's List missed connections has been a disappointment for me. The I saw you section in the City Paper was always on my reading list when I snagged a copy, and now it's fairly empty if it even exists at all. It's also true that the best apartments and group houses in town used to be in the City Paper and are now on Craig's List and that Hasn't upset me at all. But I digress...

Greater Greater Washington pointed out this very cool map of missed connections from Craig's List. Each state has the name of the most popular locale, also available broken down by gender preferences (m4w, m4m, w4m, w4w).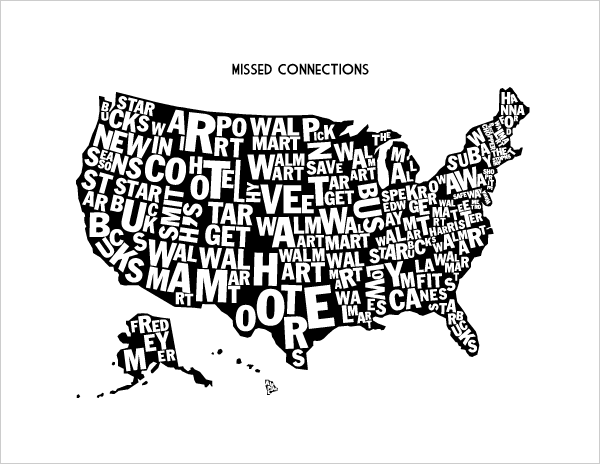 Originally produced, and for sale, by very small array.