Time named Obama their Person of the Year, big surprise. You know, just in case you missed it I thought I'd mention it. Kottke pointed out that the cover is by Shepard Fairey and based on his ubiquitous and very cool poster (there are apparently also some very cool photos).

Also just in case you don't get flow charts, XKCD explains...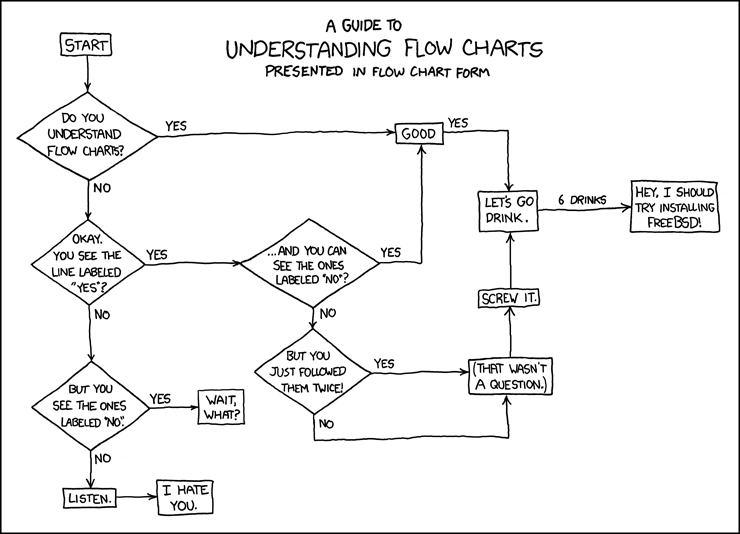 And in case you got to wondering when Time switched from Man to Person of the Year (and I was wondering). It wasn't until 1999. Wow, a little late to the party if you ask me.